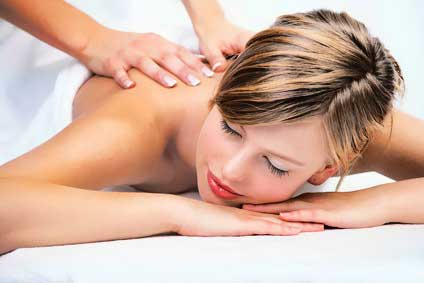 Salt Glow (Detoxifies skin & renews texture)
(30 min)  $55
Exfoliates your entire body with mineral salts, hot towels and a light massage with neroli lotion to rehydrate your skin.
Steam, Massage, Exfoliation and Seaweed
(All-in-One)
(allow 50 minutes) $90
Body Salt Glow to exfoliate dead skin cells, then a film of seaweed mud covers tthe body and steam is introduced for 20 minutes. A Perfect way to detoxify and renew your skin.
Brow and Lash Tint
$15 each or $25 for both
Natural Vegetable Dye Used