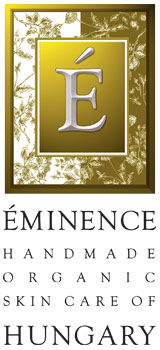 Embodies half a century of herbal craftsmanship and experience of unsurpassed skin rejuvenation and techniques unique to Hungary. Jessie James has successfully completed The Eminence Skin Care Training Program.
All of the products are handmade using only the freshest ingredients known to nature without harming animals or using harsh chemicals.  Eminence uses several generations of herbalists knowledge to treat various skin conditions for the most active anti-aging treatments on the market.  Fresh herbs and fruits , including rose, linden, calendula and sour cherry are still hand picked and hand mixed in small batches combined with thermal hot spring water to create products that not only retain their natural potency's to heal and smooth the skin, but also look feel and smell great.
Here at the fountain of youth we believe in GREEN~cruelty free products, reducing our carbon footprint and providing the healthiest, and best personal client relationships.